1. Go to https://login.yahoo.com/account/security and sign in to Yahoo Mail with your DESKTOP or LAPTOP.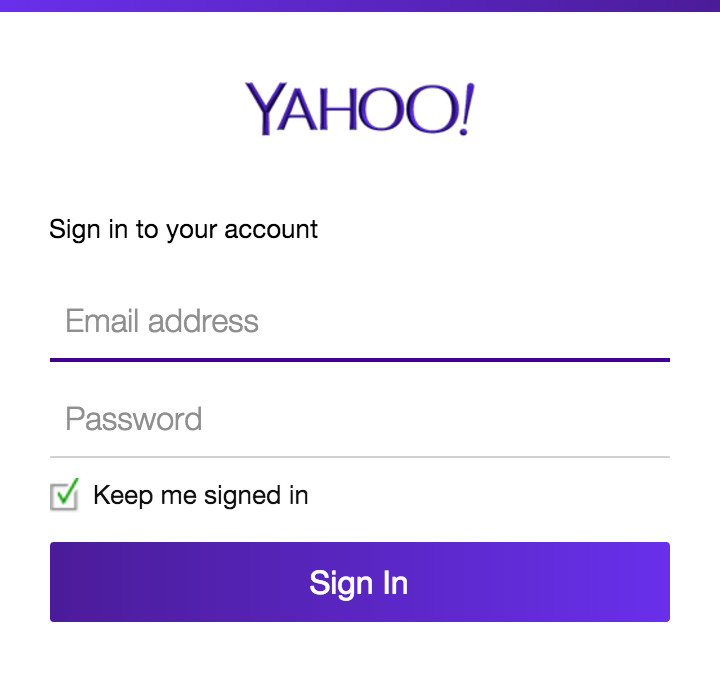 2. Find "Generate app password" from "Account security".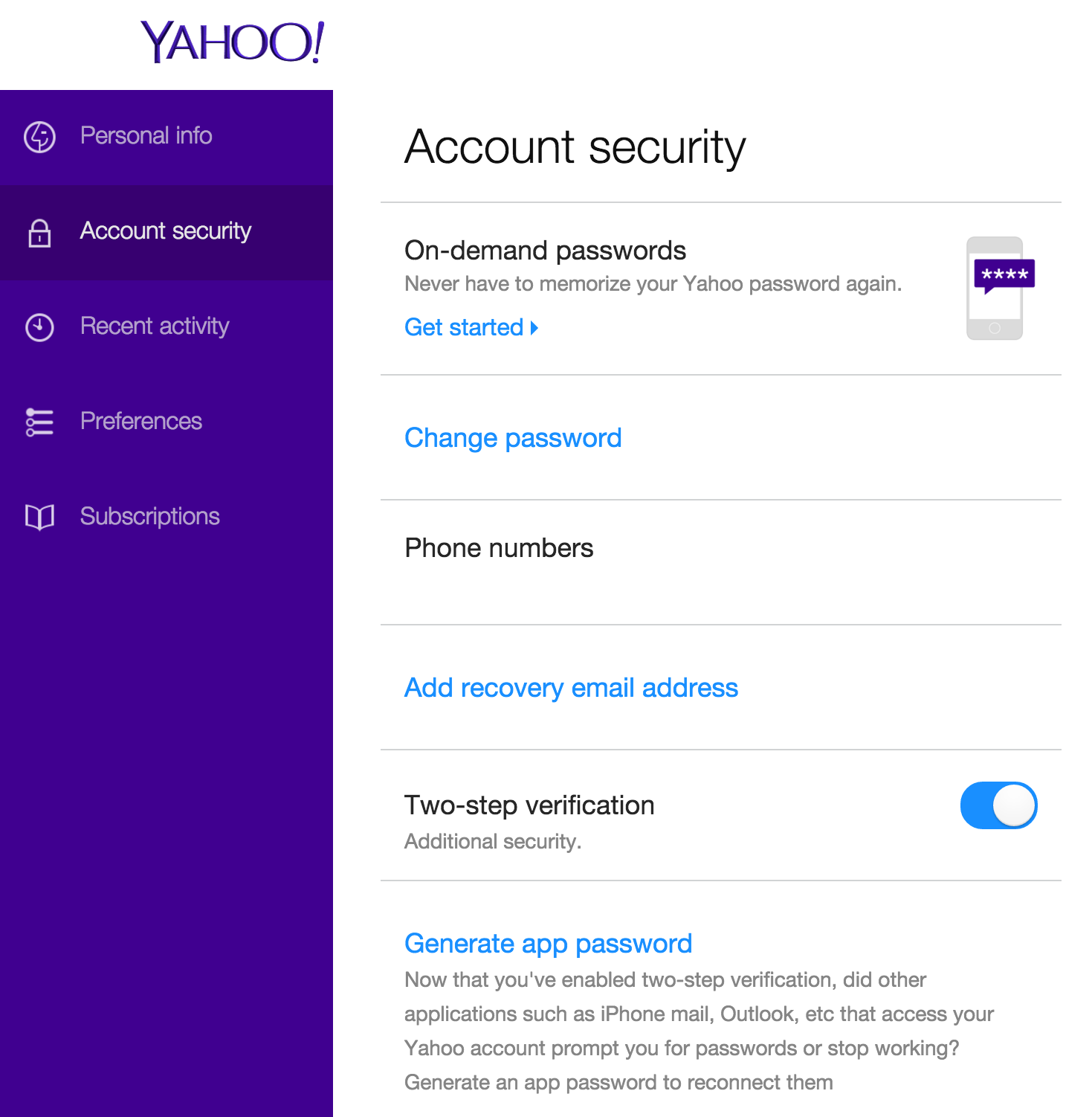 3. Choose "Other App" from the drop-down menu.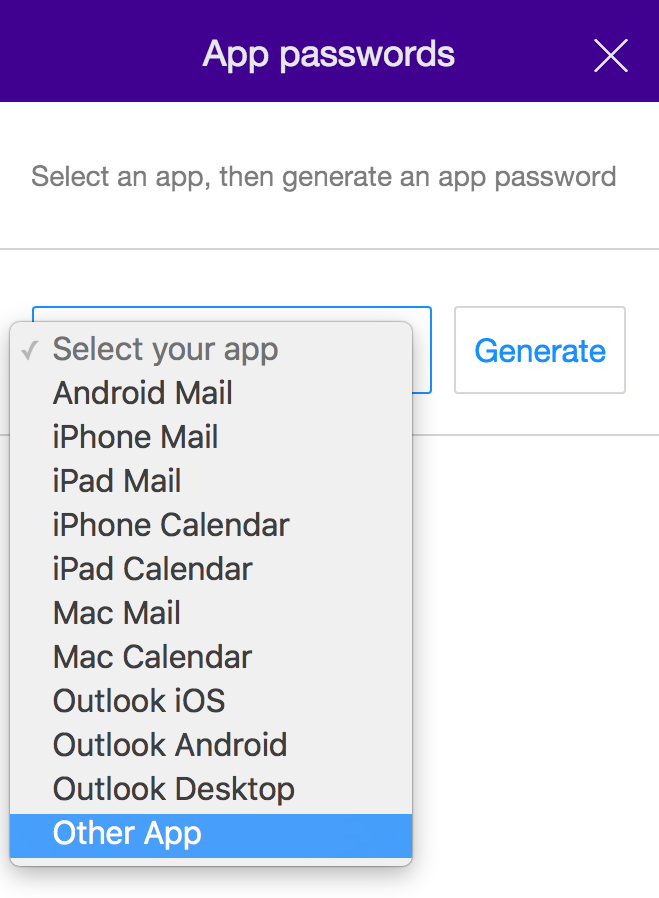 4. Input "MailTime" and click "Generate".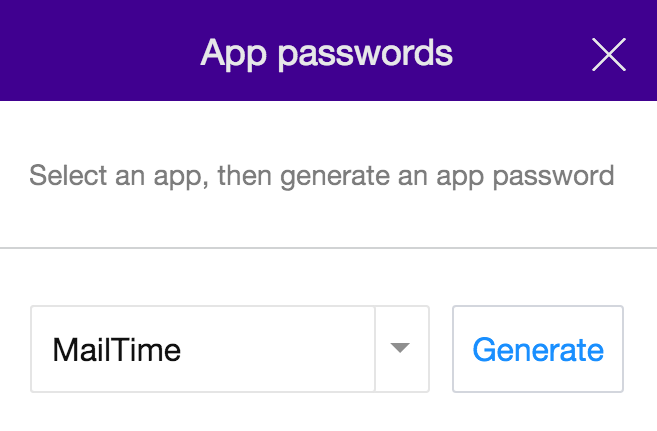 5. Your password is shown above. Copy and paste it into the MailTime password field.